Cheap enough among premium custom metal medal suppliers.
Any of your designs or ideas can be customized on medals.
Fast turnaround time and free shipping on standard deadline.
We have 100% quality assurance and customer satisfaction.
Customized Medals for Sports Awards
Each award medal represents the spirit of its competition. Therefore, medal custom becomes a very strict matter, and every design of it contains the idea that the organizer wants to embody. After the award medal design is determined, the final quality of the custom made medals becomes the key. As a custom medal maker with 20 years of experience, CustomMedals.co is confident in providing you with no minimum, cheap, and fine personalized medals.
Medals with Multiple Custom Options
There are so many customizable options for medals. The spinning design adds vitality to the medals, the bottle opener design injects a practical spirit into the medals, and rhinestones, glow in dark enamel both bring more possibilities to the style of the medals. Shiny medals have bright colors and antique medals are not easy to oxidize. Select the type of custom medal you are interested in and get started with your custom design.
Make Your Own Medals Quick & Cheap
Popular Custom Medallions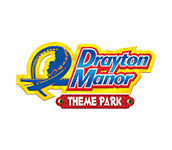 Get Easy & Free Custom Medal Quotes Quickly in a Few Clicks!
Customizing medals has never been easier. No matter how complicated your custom medal design is, you can always find an idea at CustomMedals.co, because we have a powerful and user-friendly online medal design system and quotation system.
The massive medal templates and elements of the design system provide you with new design ideas constantly and present your ideas on the canvas. The free quote system provides you with a wealth of customization options and highly reductive picture displays to help you locate your needs and precisely control your budget.
Q: How long is the turnaround time for custom medals?
A: The fastest turnaround time is 7 days for production plus 2-5 days for shipping. We will offer order discounts for longer turnaround times. It ranges from 15 - 30 business days and offers discounts of 10% - 30% accordingly.
Q: Can I customize the ribbon along with the medal?
A: Sure. You can send us the custom design, size, and color of the ribbons you want to customize, and we can quote it together with your custom medals. You will still enjoy free design and free shipping when you customize ribbons.
Q: Can I revise my custom medal design without limit?
A: Sure. Before you confirm the medal artwork proof can be produced, you can modify the medal design unlimitedly until you are satisfied. For special custom designs such as 3D medals, we will also provide you with 3D renderings.
Boost Your Brand Voice with Custom Medals
Customized medals are prepared for a certain honor award, and are often used as prize gifts by schools, social organizations, and corporate companies. A well promotional gift like custom medallions will be infiltrated by the brand culture, and convey the positive and positive image of the brand virtually.